Behavior analysis is widely used to teach atypical individuals (people with developmental disabilities, people with mental illness, people with learning disabilities) to behave as typical individuals. One can argue that is building a repertoire of socially accepted adaptive and functional behavior. This morning, I caught myself wondering: in a world so diverse, and with so many different cultures what is really adaptive and functional, and how is diversity represented in ABA practice?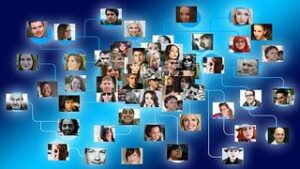 I have not conducted any research on this subject (I leave that to the academics), so I am only describing what has been my experience, which is probably somewhat biased, being that I am Latina, first generation in the United States. So take what I am writing with a grain of salt and comment below to let us know about your own experiences.
The issue of diversity can be thought through different paths: a) how diverse are the behaviors we teach, b) how diverse are those served by ABA, and c) how diverse are ABA providers. Let's talk about each of these items separately.
Applied behavior analysis and the methodologies derived from it (e.g. social skills training, discrete trial training, etc.) are suited to teach a variety of behaviors. A quick search through JABA (Journal of Applied Behavior Analysis) will bring you to articles addressing behaviors ranging from toilet training to delusional speech, and it will include a variety of settings (hospitals, schools, home, playground, and work). I would say that we are pretty diverse in the possibilities we can offer to those seeking help through ABA.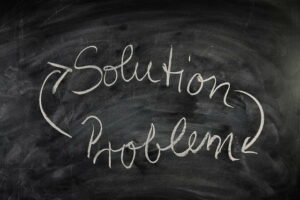 The same search on JABA will yield results that also include men, women, children, employees, supervisors, people with developmental disabilities, typical students, people with mental illness, people looking to lose weight, and more. While a search through JABA may lead you to believe that we serve a very diverse population, the reality is that like most articles on JABA are related to people with developmental disabilities, so is our practice.
Few of us have worked with a client who did not have developmental disability. Interestingly, when I was in grad school, I remember many of my colleagues—all of us fascinated with the science of behavior—being curious about other areas of applications (e.g. mental health, gambling, performance improvement, law enforcement, correctional facilities). In experience, students fell in love with the science, and were excited about the possibilities that it could bring to the world at large, but were somewhat discouraged by the prospect of a career path limited mostly to working with autism.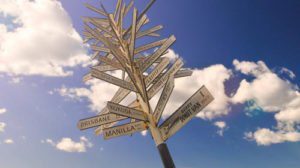 You may know different in the area that you work, but in my 10 years of experience working with ABA I know only two first generation Latina immigrants who hold a BCBA. In the same 10 years, I have met only one African American BCBA. Most ABA practitioners are women, Caucasian women. When it comes to diversity of providers, there is a lot of room for improvement.
In my experience, I have worked with people with developmental disabilities, people with severe mental illness, with organizational change, and I have taught university classes. My clients reflected the diversity in the United States—many were speakers of other languages, and were children of immigrants. To better serve this diverse population, it is important to understand the richness of their background; it is important to be able to understand their values (since they will affect the motivating operations in our work), and what is important to them.
We have work to do. It is up to us to enhance training for behavior analysts so that cultural issues can be incorporated in a person-centered way. It is up to us to enhance access to behavior analysis services, so that a wider range of the population can benefit from its teachings. It is up to us.