When I was a child I loved watching The Jetsons. I often wondered if when I grew up, things would be like they described. As a mother, I have watched the cartoon again with my kids, and felt excited noticing the advances in technology that are present nowadays: phone calls in which you can see the person whom you're calling (facetime), moving walk ways, and vending machines where you can press a button and get the beverage or snack of your choice.
There were a few episodes which depicted health care. Mostly they showcased machines that could scan your body (MRI?) or a doctor who could see you on a computer screen (telehealth?) . While it seems that they got it right in terms of the technology advances, I think there is still much room to imagine improvements in the way patients are seen, and in their relationship with the providers.
Imagine being able to have all your health needs taken care in the same facility with a group of providers that work as team and can collaborate to offer the best care to you. Imagine, the referral to a behavioral health provider being as simple as walking down the hallway, and having your primary care doctor (PCP) talk to a colleague who is a behavioral health consultant (BHC) working as part of your team. Imagine having your physical health, mental health, and social services needs being addressed at the same time rather than in silos. Imagine that all the providers who work with you respect your opinion, your cultural beliefs, and your decisions about what is important to you in your care. Imagine that as a provider, you have access to all the information you need about a patient, and that collaboration with other specialties and services is seamless. Sound like a fantasy? Well, that is what integrated behavioral health care can offer.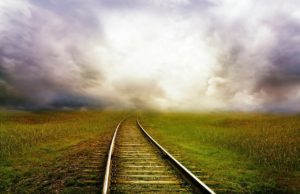 Integrated Behavioral Health Care reduces costs, particularly for patients with complex needs or chronic conditions. Patients with intellectual and developmental disabilities (IDD) make up one of the most complex group of patients, who often need the care of multiple providers. The prevalence of behavioral health disorders is greater for patients with IDD than in the general population. Many times, these patients also have other comorbidities, such as diabetes, and gastrointestinal issues. Traditionally, these patients are seen by several different providers (internist, psychiatrist, podiatrist, nutritionist, speech therapists, behavior specialists) separately, leading to siloed cared, high costs and poor health outcomes.
Behavior Analysts are trained in assessing the many variables that affect an outcome, and in manipulating the environment to address complex situations. Using person-centered behavioral interventions, we teach adaptive replacement behaviors and skills, creating an environment that supports adaptive replacement behaviors and skills development. We design simple, innovative interventions that have contributed to reduced need of restrictive interventions (e.g. restraints, seclusion, intra-muscular medications), longer community tenure, and reduced length of stay in inpatient settings.
We can all do more to help integrate behavior analysis into health care. Here is a little bit about what I do:
The Behavior Web offers consulting packages that assists in the process of delivering integrated behavioral care for individuals with IDD and the providers serving this population:
Care Coordination
Collocated Care
Case Consultation for Behavior Management
Individualized Training
Workflow training and consultation to optimize communication and productivity
Care Coordination
Protocols that enhance communication among providers and the residential facility, and among providers themselves are developed based on the needs of each facility.
Training is offered so that staff accompanying the individuals to medical appointments know what to report and what to ask. Emphasis is placed on the importance of behavioral signs that may serve as means of communication for the patient, indicating discomfort or a change in condition.
Collocated Care
The Behavior Web professionals are able to conduct behavior assessments, design treatment plans, provide treatment and conduct parent/caregiver trainings to address challenging behaviors through positive behavior supports and strategies.
Options available to the Medical Team, include:
Establishing a referral workflow to our team for follow up
Incorporation of an "on call" provider
Scheduling an on-site provider (full- or part-time)
Case Consultation for Behavior Management
The Behavior Web offers individualized assessment and design of behavior plans that include antecedent interventions, reducing the need for restrictive interventions, leading to safety for patients and staff, and creating opportunities for the learning of adaptive replacement skills.
Individualized Training
The Behavior Web offers individualized training in behavior assessment and behavior management, person-centered planning and effective treatment planning which can be offered in vivo or on line.
You will be able to track your staff's attendance and performance on all courses you decide are best for your team.
Workflow Training and Consultation
By understanding all the steps involved in providing care to your patients, and the touch points needed with other providers and staff in the clinic, we help design workflows that improve communication, productivity and reduce wait time.
How about you? How do you use behavior analysis to transform healthcare?